Our Leaders
Backed by a world-class management team, TMS International
has the foundation to lead its industry and grow internationally.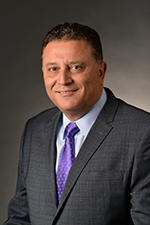 Raymond S. Kalouche
President and Chief Executive Officer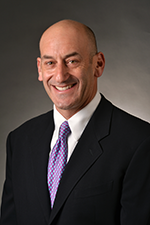 J. David Aronson
President and Chief Operating Officer, Raw Material Optimization Group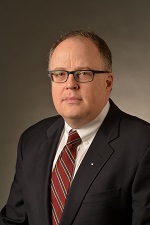 Mark Whalen
Executive Vice President of Operations - North America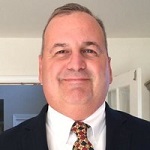 Mike Costa
Executive Vice President - Marketing and International Operations
J. David Aronson is President and Chief Operating Officer of the Company's Raw Material and Optimization Group. David leads the growth and diversification of the Raw Material and Optimization Group. Prior to running this group, David served as Executive Vice President, Outsourced Purchasing, for our Raw Material and Optimization Group, where he was responsible for its domestic and international trading operations. He has worked in the scrap industry since 1989. David received a Bachelor of Arts degree from the University of Wisconsin in 1989.
Mark Whalen is Executive Vice President Operations - North America, TMS. Mark joined the TMS as a Senior Vice President in 2013. Mark is a seasoned steel industry veteran with more than 25 years of experience managing safety and dealing with issues regarding operational efficiencies, environmental performance, quality, customer service and productivity.

Prior to joining the Company, Mr. Whalen was a partner at Carnegie Steel Partners. He was Chief Operating Officer of RG Steel. He also worked at ArcelorMittal's Indiana Harbor operation as Vice President and General Manager; U.S. Steel's Mon Valley and Fairfield Works as General Manager; USS Serbia as Director of Operations; and USS Kosice as General Manager of Primary Operations. He also worked at AK Steel Corporation in a variety of positions of increasing responsibility.

Mark has PhD and Master's degrees in Mechanical Engineering from the Pennsylvania State University and a Bachelor's Degree in Mechanical Engineering from Virginia Polytechnic Institute & State University.
Michael Costa TMS Executive Vice President - Marketing and International Operations, has more than 28 years of experience in the industry. In addition to driving the marketing and technical services groups, Mike is responsible for overseeing the daily operations of the Company's international sites, collaborating, and working with the Company's domestic and international marketing team on all contract renewals and requests, and new projects. Mike joined the Company in 1993 in the Engineering Department and has held various positions of increasing responsibility in the Engineering, Operations and Marketing departments at the Company.

Mike has a bachelor's degree in Electrical Engineering from Johns Hopkins University in Baltimore, MD and an MBA from Villanova University in Villanova, PA.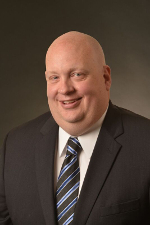 Kirk D. Peters
Senior Vice President and Chief Financial Officer
Caitlin Gifford
Senior Vice President and General Counsel
Kirk D. Peters has been an integral part of the Company's finance and accounting teams since joining TMS in 2005 as Manager of Financial Reporting. Since that time, he has held a number of important positions within the organization and has played a key role in the Company's financial transactions and reporting. Kirk began his career at Price Waterhouse, LLP in Pittsburgh and then served in a number of financial positions of increasing responsibility at an integrated steelmaker in Weirton, West Virginia, prior to joining TMS.

A native of Pittsburgh, Kirk earned his Bachelor's Degree in Business Administration and Accounting from Bucknell University in Lewisburg, PA.
Caitlin Gifford is Senior Vice President and General Counsel in the TMS International Legal Department and serves as Secretary for the Board of Directors. In addition to leading TMS' Legal Department and active involvement in board activities, Caitlin is responsible for overseeing TMS' Health, Safety & Environmental and Human Resources Departments. Caitlin joined TMS in 2017, progressing through positions of increasing responsibility, most recently holding the position of Associate General Counsel. Before joining TMS, she worked as a Senior Associate at Reed Smith's Pittsburgh and Philadelphia offices and has provided legal services to the steel industry since 2012.

Caitlin is also an active member in the Mid-Atlantic Chapter of the Association of Women in the Metal Industries.

Caitlin earned her Juris Doctorate from Duquesne University School of Law, in Pittsburgh, Pennsylvania and her bachelor's degree from Elmira College in Elmira, New York.
TMS Careers
We are always looking for talented people to join our team of committed professionals. Our teammates around the world are expert, resourceful, ethical and dedicated individuals working in areas from heavy equipment to office support.
TMS Careers Brochure