Preserving and Protecting the Environment

Always Working Safely

Extensive Experience

Outstanding Service
Mill Services | Extruded Product Services | Greener Steel. Now.
Extruded Product Services recovers metallics and carbon from steel mill co-products, recycling them for production to cut carbon emissions and operating costs.
Green steel requires multiple technologies to reduce or capture carbon during production. Most carbon capture technologies are capital-intensive or still in development. Extruded Product Services (EPS), introduced in 2014, offers a cost-effective, proven way to reduce your carbon footprint today.
EPS recovers high-value metallics and carbon from mill wastes and co-products, converting them into feedstock engineered for specific melt recipes. This reduces carbon emissions, while cutting material and landfill costs.
Our solution is tested, proven and working in mills around the world. If you're ready to transition to green steel and increase steel making value, EPS is the logical place to start.
Contact us at 800.310.3EPS (3377) or here to learn more about EPS. Also view our EPS Datasheet PDF in the Left Sidebar!
Resource Recovery and Recycling for Metallurgical Wastes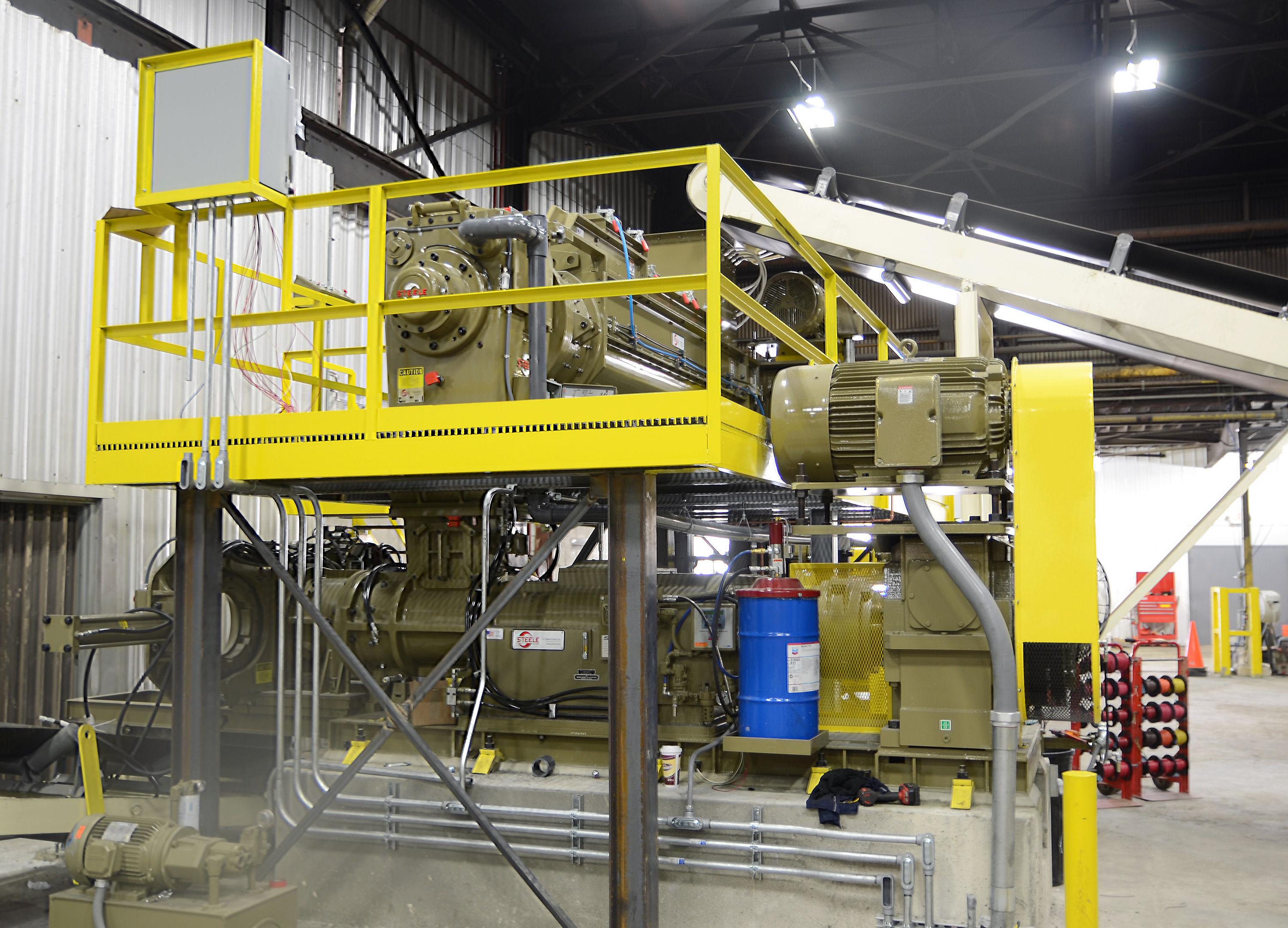 EPS offsets rising scrap prices with a proven, lower cost source of feedstock.
EPS technology recovers high-value metallics and carbon from mini-mill and integrated mill production residues:
Air-swept dusts
Annealed baghouse dust
Pre-annealed baghouse dust
Annealed, oversized
Pre-annealed, oversized
Blast furnace slag — wet and dry
Chips and fines
Coke breeze
Iron concentrates
Mill scale/oily mill scale
Pond iron/sludge
Recovering and recycling value from these materials closes the loop, delivering a stable, predictable feedstock supply. It can also keep a portion of your feedstock production on-site, for a shorter supply chain and lower material costs.
EPS engineers consistent feedstock performance for your melt recipe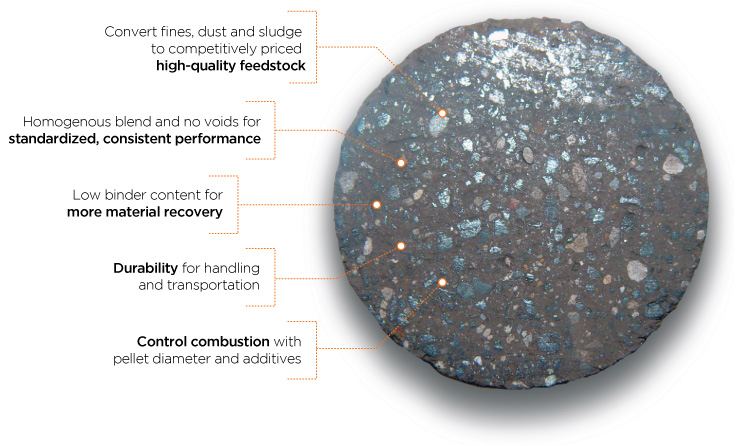 Better particle size distribution for standardized, consistent performance
Combustion control using pellet diameter and additives
Less binder for more material recovery
Homogenous blend with no voids or trapped air, for a stronger pellet
Durable enough for rough handling in green state
Cured pellets handle 20+ transfers and transportation with less dust
TMS International customers can add EPS for a lower NT rate
EPS offers an ideal fit with other TMS mill services, such as metal recovery and slag handling.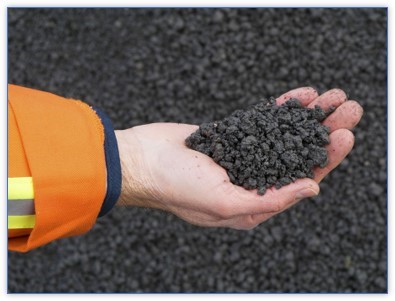 If your mill currently uses TMS International mill services, we can update our mill services agreement and add EPS to our scope of work. EPS comes with the same commitment to safety and quality as our other mill services.
We can install an EPS extrusion line on-site, or extrude off-site and ship your feedstock. Adding this facility on-site gives you a lower NT rate, saving you millions of dollars annually, which you can lock in with a multi-year agreement.
For more information, talk to your TMS International sales representative or email us.
Save millions in landfill costs annually
EPS uses less binder, to recover more captive value. Using more of your mill byproducts saves you millions of dollars in landfill costs and supports greener steel.
See how EPS works in our Middletown, OH pilot plant
We built the EPS pilot plant to show you that our solution works, with no capital risk on your part. We can run benchtop tests and commercial trials, to engineer the feedstock for your melt recipe.
Here's how the process works:
You identify your available stockpiles
and co-products
We demonstrate proof of concept with
our benchtop extruder
We engineer a pellet for your process needs
We conduct batch validation for industry
standard mechanical and thermal tests.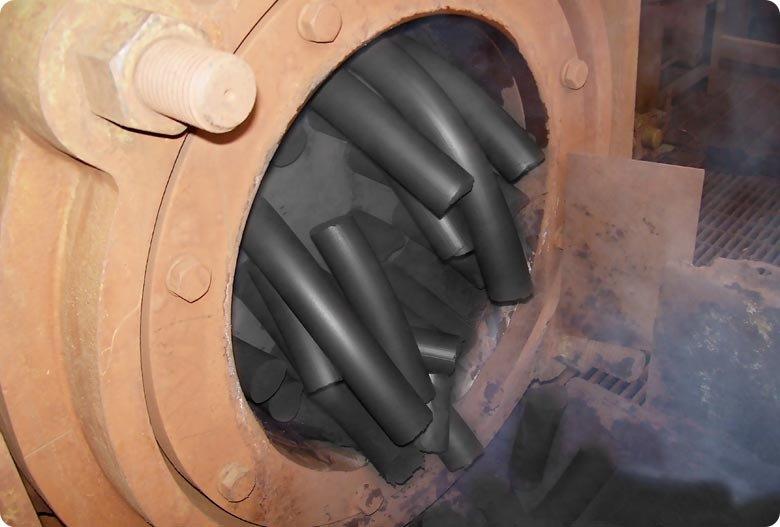 EPS is a sustainable, scalable solution for greener steel. You can start with one production line, on- or off-site, then scale with more shifts and larger stiff extruders.
Contact us at 800-310-3EPS (3377) or here to discuss how EPS combines greener steel with increased steel making value.
Mill Services
TMS Careers
We are always looking for talented people to join our team of committed professionals. Our teammates around the world are expert, resourceful, ethical and dedicated individuals working in areas from heavy equipment to office support.
TMS Careers Brochure